Laptop, PC & Computer Repairs

Bournemouth, Poole & Christchurch
Bournemouth Computer Repairs
Laptop Repairs Bournemouth
PC Repair Bournemouth
Lenovo • Samsung • HP • Dell • Microsoft Surface • Acer • ASUS • MSI • Alienware • Dynabook • Toshiba • PCSpecialist • Huawei • Razer
Fixed Labour Fee • no booking required • 1 Year Guarantee • 15% off Labour for Students & Blue Light Card
Please click on the tab below that corresponds with your issue, to find the cost of your repair. Please do not bring any accessories or boxes whatsoever, they are not required – only bring the device itself, and at most a charger.
£29
Fixed labour fee – excludes parts, if required • No upfront payment required
DVD drive not working
Damage report for an insurance claim (payment refunded if we carry out the repair)
Battery replacement (battery not holding charge), for any other power issues please refer to Band D
De-dust / Internal clean with high pressure air (See Band C – £69 for new thermal paste, full service followed by thermal testing)
If your computer is dirty due to smoking, there is no way for us to completely clean it to like new condition due to how sticky tar and nicotine is.
Data backup ○ Data transfer. You can also see the data recovery page. (Moving files only, any data migration including program data such as Outlook, is £99)
Windows login password removal, recovery or reset
(Does not include Active Directory, where the login is through a business network – in this scenario we may need to re-install Windows, which is £49 Labour)
£49
Fixed labour fee – excludes parts, if required • No upfront payment required
Virus Removal
Printer not working
Webcam not working
Sound / speaker not working
Laptop keyboard replacement
Touchpad / buttons not working
Laptop screen repair / replacement
Internet, wireless or connectivity issues
Windows operating system re-installation
Blue screen of death / error codes / error messages
Running slowly / crashing / freezing or not responding
Hard drive replacement including Windows installation / upgrade
Windows issues: software issues ○ pop-up error messages ○ login error message ○ profile or user account issues…
Start-up issues: not loading / booting up ○ freezing during startup ○ Windows updates issues ○ No bootable devices found ○ blank screen with cursor…
Upgrading hardware (i.e. fitting new graphics card, or CPU, or SSD), including on custom PCs
£69
Fixed labour fee – excludes parts, if required • No upfront payment required
Beeping on startup
Hinge repair / replacement
Ports issues
Broken USB port ○ Broken audio jack ○ Broken LAN (Ethernet/Internet) port ○ Broken / wobbly laptop power socket (DC jack power pin connector) ○ Not including USB C, see band D
Display issues
Flickering ○ Distortion ○ No display ○ No backlight ○ Dim/dark screen ○ Blank/black screen ○ Coloured bars/lines on screen
Power issues
Keeps shutting down ○ Continuously restarting ○ Randomly switching off ○ Power supply/charger issues ○ Battery not charging ○ Laptop, computer or PC not turning on
Overheating / noisy fan (if required, laptop fan is £10 – £20)
Part of the service is valeting: de-dust and internal clean. Thorough clean of your laptop / computer inside and out, and if needed Thermal Compound will be replaced.
Full internal clean/service, including new Arctic MX-4 thermal paste. High pressure air is used to clean out fans and all parts of inside restoring performance, and keeping the motherboard clean.
Please note cleaning will not fix keyboard keys that do not respond, or type the wrong key.
£89
Fixed labour fee – excludes parts, if required • No upfront payment required
This band also covers the issues listed in Band C, but for higher performance computers (Custom PC's, gaming laptops) due to more complex hardware.
Graphics Chip GPU repair (reflow)
Motherboard (mainboard) repair / replacement
BIOS / CMOS password reset / recovery / removal
A dropped / smashed laptop, notebook or netbook (multiple repairs)
Custom built desktop PC (You are welcome to supply your own parts if needed)
Liquid spillage / damage: Call asap. Time is of the essence and the longer you wait, the more damage the liquid spill can inflict (corrosion, etc.)
USB Type C Port Replacement
Unlike traditional charging ports, with USB C, in some cases the motherboard 'tracks' are ripped off due to the port being forced in, and the motherboard needs repair. In these cases, there is a fee of up to £49 to cover the additional work, but you will be informed first. On Huawei models we charge £148 total, as the poor engineering means that in most cases the motherboard also gets damaged.
Technicians with years of experience
Our in-house computer repair technicians have many years of experience repairing many different makes and models of computers, laptops, netbooks & PCs.
We differ from many other laptop and pc repair companies, as we perform repairs down to a component level using micro-soldering under a microscope to give you the best repair price.
If you are experiencing any problems that are not listed below, please contact us and we will be happy to assist you and provide a quote.
We will give you free honest advice as to what your repair options are and how much it will cost.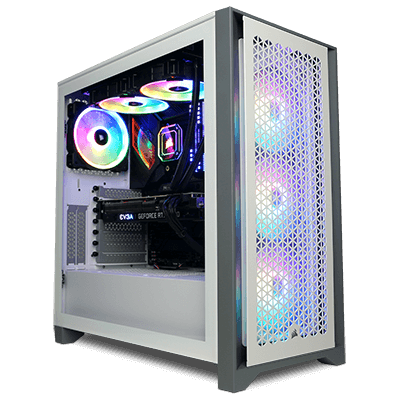 Our fixed fee includes:
All our repairs fall within fixed pricing bands, which also include:
VAT
1 Year Guarantee
Diagnostics, Assessment & Repair
All our repairs fall under a fixed labour fee, so you know exactly what you are paying before you even walk into our store or contact us.
You can self-quote by finding your issue, under one of our four pricing bands adjacent – or contact our team with a description of your fault, for advice, guidance and a quote.
Please note – what you need to know when bringing your device:
Please do NOT bring any cables or accessories of any kind – for laptops, please bring a power cable, staff will advise if this is required for the repair or not.
No upfront payment is required – payment can be made on collection, via credit/debit card, bank transfer, cash, or online via Stripe.
If the repair is cancelled or the device is beyond repair, we charge half the labour cost as a diagnostic fee.
If you require data backup/data recovery as part of the repair, this is an additional cost.
Windows 11 now forces Bitlocker encryption on – any type of hardware repair can trigger Bitlocker asking for a recovery key. You are responsible for safe keeping of the recovery key, it may be under your Microsoft account (see:https://aka.ms/recoverykey) If you lose this key, you may lose all your data.
1 - Bring in your device, anytime
You will be quoted exactly the same as on our website - a fixed labour fee. There is no need for us to see your device to quote you, we just need a simple description of the fault.
2 - Receive a call/email update
We will assess your device, and call/email you with an update - or to say your device is repaired. Depending on complexity and if parts are required, this can be 1-5 working days.
3 - Collect your repaired device
Once any parts have been authorised and your device is repaired, you can collect your computer/laptop. We accept card, cash or bank transfer - you can even pay online before collection.
The Approved Repair Company

Fast, communicative with really competitive prices (full service including pickup and return delivery to the customer) who replaced the screen on my MacBook Pro. A five-star company worth recommending which I highly recommend.
After a quick WhatsApp exchange, my personal MacBook was collected, repaired and returned far quicker than expected. And at half the quoted cost from the original manufacturer. Well packaged for safe return. Ferrero Rocher are a nice touch! Works perfectly. Would highly recommend and use again if needed. Thanks.
Great Job to repair my 2021 Mac Pro A2442 Screen at less than half the price of an official apple repair (£379) I looked around for numerous prices and this was the cheapest I could find. Easy service to use - Prepaid Royal Mail next day delivery provided and the repair was completed within 48 hours of sending off and ready to be retruned via next day delivery. Highly reccommend! Many thanks for your service!
Excellent and prompt service to recover data from a failed hard drive. Options and expectations fully explained. Happily data recovered successfully. Recommended.
After a long trouble free period with my desktop - I urgently needed help as my computer became totally unreliable with an intermittent fault. Mohamed and his team were awesome. Ready to help immediately they worked tirelessly and diligently to resolve the problem. In the meantime they made sure I was kept fully up to date with progress using WhatsApp and messages. Adam was particularly helpful and took time to explain several queries with great patience. The computer was sorted out at a very reasonable charge and I am up and running again. Excellent company with old fashioned service and attention to customer satisfaction. These chaps know their stuff!
Absolutely fantastic service from BITS. Reliable and honest.
I've used these guys twice now. Highly reccomend. They're always on time and do an amazing job. I'll be coming back in the future for more tune-ups & fixes. Thanks
Straight to the point, no waffle and faaaaaaaaast. 100% Recommended 👌
Sent these guys a MacBook Pro after Apple quoted £700 to replace the screen - no chance when I can do it here for £400. Not only was it cheaper, but the customer service is excellent; the customer service was far and beyond, exactly as you'd expect from a local business. Thank you guys.
Excellent experience with a new battery for my Mac today. Email communication, quote, work everything quick and efficient. Not super local to me but was recommended by a family member and I'd definitely use and recommend again.
Under the microscope…
see what we see!
Alongside are some photos of our latest jobs – all of which were successfully repaired.
Possessing tools like a microscope and thermal camera allow us to conduct repairs to a standard that many shops are not able to, such as motherboard repair