UK Mac Repair Specialist

Repairs, Services & Upgrades
Nationwide Mail-in / Postal Mac Repairs
Apple M1 & M2 • Intel • MacBook Pro • MacBook Air • MacBook • Mac Mini
1 Year Guarantee • 3 – 5 Day Turnaround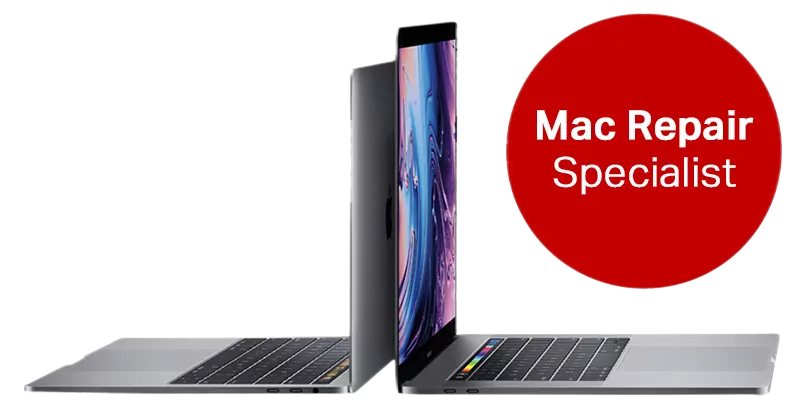 FREE
Royal Mail Collection & Delivery
£1000
Free Transit Insurance
12 Month
Warranty on Repair
Please click on the tab below that corresponds with your model, to find the cost of your repair.
£89
Fixed labour fee – excludes parts, if required • No upfront payment required
Overheating / noisy fan
Sound / speaker issues
Hinge repair / replacement
Virus / malicious software removal
Internet, wireless or connectivity issues
Battery not charging / battery replacement
Profile or user account issues, apps issue, etc
Mac login / admin password reset / removal / recovery
Installation/upgrade of the latest macOS (e.g. Ventura)
Boot Camp helps you install Microsoft Windows on your Mac (dual-boot)
£119
Fixed labour fee – excludes parts, if required • No upfront payment required
Data recovery (excluding Macs with soldered storage)
Beeping on startup
Broken USB port or audio jack
Mac is slow, crashing, freezing or not responding
Keyboard not working, (if required, new keyboard from £40)
Logic Board replacement. Logic Board repair (Micro-Soldering)
Magic Trackpad not working, (if required, new Touchpad from £40)
EFI password removal, "Enter your system lock PIN code to unlock this Mac" or similar message. See also Band B
Liquid spillage / damage
Call asap as time is of the essence and the longer you wait, the more damage the liquid spill can inflict (corrosion, etc.)
Display issues
flickering ○ distortion ○ no display ○ no backlight ○ dim/dark screen ○ blank/black screen ○ coloured bars/lines on screen
Power issues
Mac won't turn on ○ keeps shutting down ○ continuously restarting ○ randomly switching off ○ power supply/charger issues ○ MagSafe socket replacement
Start-up issues
spinning wheel ○ stuck on apple logo ○ stuck on progress bar ○ Kernel panic ○ not loading / booting up ○ grey, blue or white screen ○ flashing folder with question mark ○ circle with slash through it 'no entry sign'
£149
Fixed labour fee – excludes parts, if required • No upfront payment required
This pricing band covers the same issues listed in BAND C, but ONLY for the following models:
– MacBook Pro, 2018 onwards
– MacBook Air, 2018 onwards
– iMac (2017 onwards)
– iMac Pro
Our fixed fee includes:
All our repairs fall within fixed pricing bands, which also include:
Labour
VAT
1 Year Guarantee
Diagnostics, Assessment & Repair
Nationwide Apple out-of-warranty Mac repair specialist
In-house technicians with years of experience
Our Apple Mac repair technicians have many years of experience repairing all different models of Macs.
We differ from many other Apple Mac repair companies, as we perform repairs down to a component level using micro-soldering under a microscope (schematics, diagrams & boardview) to save your expensive hardware, giving you the best repair price.
If you are experiencing any problems that are not listed below, please contact us and we will be happy to assist you and provide a quote, and advise as to what your repair options are and how much it will cost.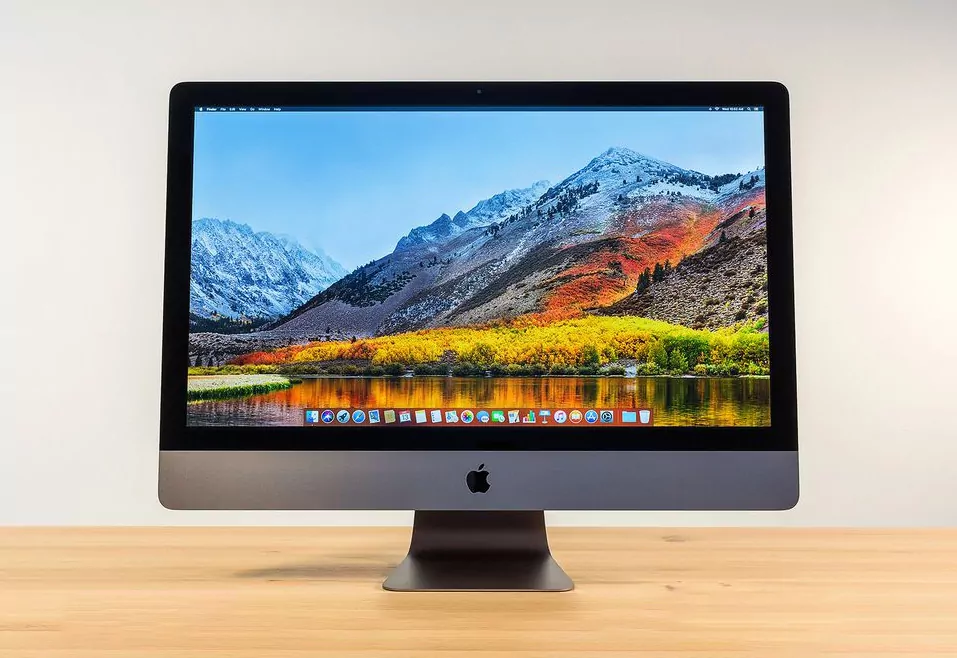 Book in a Mail-in Apple MacBook Screen Replacement

How the process works
1 - Booking
Using our booking form, you can book your Mac in for a repair with us. Package your Mac safely, and your device will be collected through Royal Mail Special Delivery on your chosen day, insured to £1000.
2 - Repair
Once your Mac arrives at our store, it is assessed for any damage and diagnosed, before being repaired as agreed. Your Mac will also be throughly cleaned inside of all dust and particulates.
3 - Test & Return
After the repair is successfully completed, your Mac is tested to ensure all issues have been resolved. After your Mac passes testing, it is packaged, and returned via Royal Mail Special Delivery.

Logic Board Repair

Unlike Apple we do not replace your logic board – we repair your existing board, for a reasonable cost AND you won't lose all of your data.

Screen Repair

We repair displays on all MacBook models – including the new 14″ models, all for some of the best prices nationwide.

Liquid Damage Repair

A full service, including ultrasonic cleaning, logic board repair and examination under a microscope to bring your Mac back to life.
Under the microscope...
see what we see!
Alongside are some photos of our latest jobs - all of which were successfully repaired.
Possessing tools like a microscope and thermal camera allow us to conduct repairs to a standard that many shops are not able to, and in the case of Apple Macs - allows us to repair your existing logic board, saving you hundreds of pounds as well as your precious data.
Fast, communicative with really competitive prices (full service including pickup and return delivery to the customer) who replaced the screen on my MacBook Pro. A five-star company worth recommending which I highly recommend.
After a quick WhatsApp exchange, my personal MacBook was collected, repaired and returned far quicker than expected. And at half the quoted cost from the original manufacturer. Well packaged for safe return. Ferrero Rocher are a nice touch! Works perfectly. Would highly recommend and use again if needed. Thanks.
Great Job to repair my 2021 Mac Pro A2442 Screen at less than half the price of an official apple repair (£379) I looked around for numerous prices and this was the cheapest I could find. Easy service to use - Prepaid Royal Mail next day delivery provided and the repair was completed within 48 hours of sending off and ready to be retruned via next day delivery. Highly reccommend! Many thanks for your service!
Excellent and prompt service to recover data from a failed hard drive. Options and expectations fully explained. Happily data recovered successfully. Recommended.
After a long trouble free period with my desktop - I urgently needed help as my computer became totally unreliable with an intermittent fault. Mohamed and his team were awesome. Ready to help immediately they worked tirelessly and diligently to resolve the problem. In the meantime they made sure I was kept fully up to date with progress using WhatsApp and messages. Adam was particularly helpful and took time to explain several queries with great patience. The computer was sorted out at a very reasonable charge and I am up and running again. Excellent company with old fashioned service and attention to customer satisfaction. These chaps know their stuff!
Absolutely fantastic service from BITS. Reliable and honest.
I've used these guys twice now. Highly reccomend. They're always on time and do an amazing job. I'll be coming back in the future for more tune-ups & fixes. Thanks
Straight to the point, no waffle and faaaaaaaaast. 100% Recommended 👌
Sent these guys a MacBook Pro after Apple quoted £700 to replace the screen - no chance when I can do it here for £400. Not only was it cheaper, but the customer service is excellent; the customer service was far and beyond, exactly as you'd expect from a local business. Thank you guys.
Excellent experience with a new battery for my Mac today. Email communication, quote, work everything quick and efficient. Not super local to me but was recommended by a family member and I'd definitely use and recommend again.
Patsy Gingell - South West France
During my whistle stop visit to Bournemouth, my IPad had stopped working and after an hour on the phone to Apple with no joy, I discovered BITS in Bournemouth. So very glad I did, brilliant service, very helpful and friendly and they were able to fix it the same day. Absolutely brilliant, am totally recommending you to everyone. Thanks again.
Mike - Dorset
My iMac needed a replacement SSD and the service was first class. All done within a few hours and they even kept the shop open at the end of the day so I could pick it up! Would certainly recommend very highly.
Julie Fraser - Belgium
Absolutely first class service! We are currently visiting the Bournemouth area for a few days from Belgium and wanted to get the laptop screen fixed for a reasonable price in double quick time – took it in on Monday morning and was told it would take about 24-48 hours to get the new screen delivered and fitted. By 11:30 on Tuesday morning I was called to say the laptop was ready for collection. The screen is perfect and laptop looks like new! Very friendly gentleman dealt with us and we were even given a large Toblerone bar as a little extra! Cannot recommend highly enough!!!!
Linda - Dorset
My 8 year old MAC book pro was banished by Apple and Apple resellers as too old to fix! BITS came to the rescue and not only resurrected it by replacing the hard drive but made it run better than it has in years! Thank you so much. The service was excellent, cost effective and hassle free.
Arnold Bond - Barton On Sea
Great service and great communication. I would have no hesitation in recommending friends and family for BITS. Thank you for sorting my dead Mac Air and bringing it back to life. Many Thanks, Arnie…
Frequently Asked Questions